You've been noticing lately, in Facebook groups or Instagram accounts, people taking off some time to travel and starting a blog to document their experiences. At first, only their family and friends care about reading anything they write, or visit their blogs to see their photos. (Confession – I'm one of those people.)
And then, they return home and this travel bug has bitten hard and they start researching ways to continue traveling while earning some money on the go. They get advised – "start an online business, (insert your name here)". So, lets break it down – how to create a profitable website that will allow you to continue traveling long-term, if you're one of those people too?
The web is flooded with "How to Start a Travel Blog" articles, and many of them offer excellent advice on how to start one with minimal monthly expenses, or even for free on blogging platforms like blogspot.
It's true that the technological explosion in recent years, and especially the widespread usage of the Internet, has changed the landscape of the traditional workforce and job positions worldwide. And you see more and more people abandoning office jobs or other full-time positions in order to become self-employed, choose their own schedule and work from home, take up remote jobs with more flexibility or travel the world long-term, be location independent and live life on their own terms.
Ways to Earn an Income Online
One great way to become self-employed and generate income online is to market your services (advertise yourself as a brand) on a website. Consultants, freelance writers and graphic designers go this way – they have a profitable skill and they create a website to showcase this skill and get hired by companies or individuals, thus being able to earn an income.
Another great way is to create your own digital products, or physical products even, and sell them online. Read this post that covers ways to do that.
And the last way, which can even be combined with the former two, is to educate yourself on Affiliate Marketing. In this case, you help people solve problems in a certain niche by promoting products and services you use and love and getting paid in commissions for your reviewed recommendations.
How to Create a Profitable Website
What will you need to get started with Affiliate Marketing?
Passion or great interest about a topic
A laptop
Internet connection
There are 4 steps you should follow in order to start a website that will generate you money providing you with the freedom to live and work anywhere in the world! Millions of people do online searches everyday for every topic imaginable. Leverage this potential customer pool by following these 4 steps:
Selecting a niche.
Building a website.
Driving traffic to your site.
Monetizing it.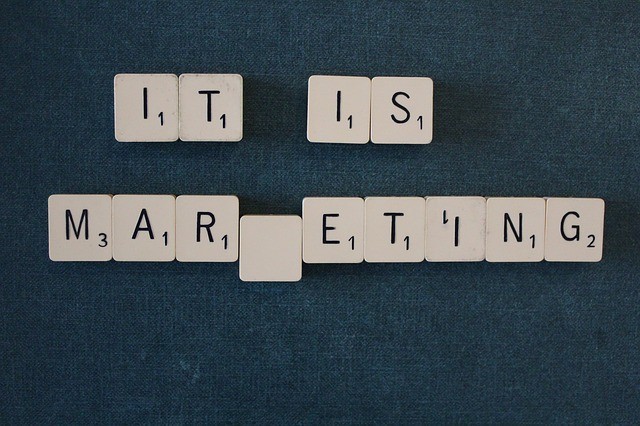 1. Select a Niche
What is a niche? It's a narrow topic of interest, a group of people passionate about a specific topic. Making money online is a niche. Another niche is female solo traveling. There are big niches, like healthy weight loss, that you can narrow down to sub-niches in order to attract the right audience. For example "weight loss for women in their 30s".
It's very important to be passionate about your niche or at least be very interested in it, because you'll be required to create content and write and research about it. Don't worry if you aren't an expert, you can blog about your personal experiences and views and you can learn more with online research!
And don't just pick something that you're not interested in, just because you think it's wildly popular and can make you lots of money. That's a mistake and if you don't genuinely like your niche, you'll soon quit.
2. Build a Website
Even if you aren't tech savvy, the WordPress blogging platform makes it easy for anyone to build a beautiful website, choosing from hundreds of available free themes. You don't need to know anything about coding or website development either. The only thing you need is hosting for your website.
You can host it for free, as mentioned above, but if you need to be in complete control and own it (and finally monetize it), you will need to buy your domain name (your website's URL) for as cheap as 14 bucks per year, and host it somewhere. I.e. you need to rent out space on the online world and pay for it. I found the most affordable and excellent hosting services and support here.
3. Drive Traffic to your Website
Traffic is the visitors that find your website through a Google search, or click on your website's links that you post on your social media. The bigger the traffic (the more people that visit your website) the better rankings you'll get on search engines. And the more established your website gets, the more people will trust you and accept you as a niche authority.
There are many methods to drive traffic to your website, like posting your articles on your social media. Or joining Facebook groups related to your niche and helping people with related issues. Or SEO strategies – selecting suitable keywords that people search and writing posts around them after doing some keyword research.
4. Monetize it
The final step is monetizing your website. This comes after you've gained people's trust by creating new content consistently, being authentic and helping out or solving issues your target audience faces. It takes time to build a nice, substantial website with useful quality content and you should be committed to stick with it for the long run.
This method of Affiliate Marketing isn't a get-rich-quick scheme, but you wouldn't want that anyways since those are proven to be scams in 99% cases.
The way you monetize your website is by joining affiliate programs, like Amazon, and placing affiliate links to their products in your posts. Whenever a visitor clicks on an affiliate link in your blog, and ends up making a purchase, you get a commission! That's why traffic is so important – more traffic, more conversions (visitors that convert to customers).
Take the Plunge and Create a Website for Free
It doesn't matter if you're a total newbie in the land of Online Marketing and if terms like "keyword research" are totally new to you.
There is an Online University where you can learn from scratch everything you need to know to succeed, and the best part is that you can try it out and create a website for FREE!
I know – there's no such thing as a free meal in this world! That's true in this case too. If you decide that this is something you want to try out and accelerate the growth of your online business, then you will need a monthly or yearly investment, for things such as hosting and support.
BUT! You can use the Wealthy Affiliate platform for free for a week, and as a Starter member you can go through the first level of the Online Certification course and even create 2 websites on the platform.
For free and without shady practices like providing ANY credit card information that will lead to monthly charges unknown to you, or any upsells along the way! I'm confident that you will be impressed with the quality of the training and the helpful community of success-oriented people.
*** Click the Sign Up button below and give yourself a chance – nothing to lose! ***
Are you ready to create a Profitable Website?
If you need more information about my #1 recommendation on the best Online Marketing training and hosting platform, read my review here.
And if you have any questions or queries, drop me a comment below or send me an email at nicky@laptoplivingfree.com and I'll be happy to clarify and help you out!
Cheers to working online and to your personal and financial freedom!